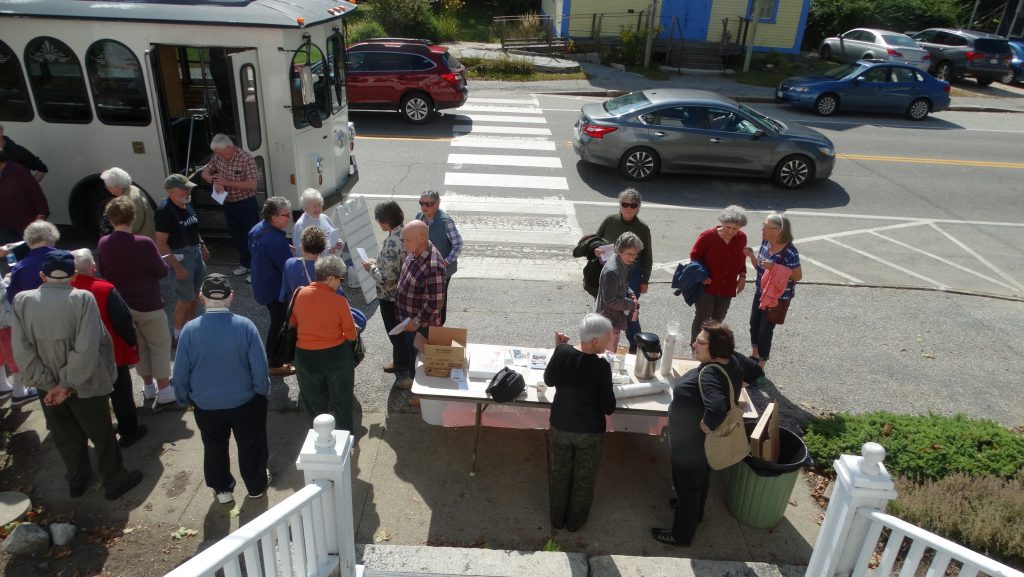 2019 Norway History Trolley Tour
Our fifth annual trolley tour was a complete sellout.  Thank you to all our riders. The day was a hugely successful fundraiser, and we gratefully acknowledge our many sponsors:
Our Premier Sponsor Norway Savings Bank
Our Trolley Patrons: Bessey Motor Sales, Cafe Nomad, Chalmers Insurance Group, Dirigo Federal Credit Union, Double T Fence, The Lake Store, Norway Brewing Company, Oxford Federal Credit Union, Smokin' Dave's Backyard BBQ, and The Tribune.
And all our Trolley Friends: 290 Maine Street, Ari's Pizza and Subs, Austin Associates, P.A., Bearfoot Realty, Bisco Properties, Buy The Fire, Chandler Funeral Homes and Cremation Service, Cudmore Curbscapes, LLC, The Dragon's Lair, Everett Propane, Kevin R. Farr Carpentry & Electrical, Grassroots Graphics, Great Scott Storage, Lost Corner Land Surveying, the Etsy shop "Uniques by Nancy Lee", Ordway Grove Farm Market and Deli, Oxford Hills Realty, Paris Farmers Union, Payroll Management, Inc., and Schiavi Custom Builders.
And a big thank you to our partner and collaborator, the Norway UU Church.
We had a great time, thank you all.  The 2020 trolley tour will be Saturday, September 26.